Laser Marking and Processing Made Easy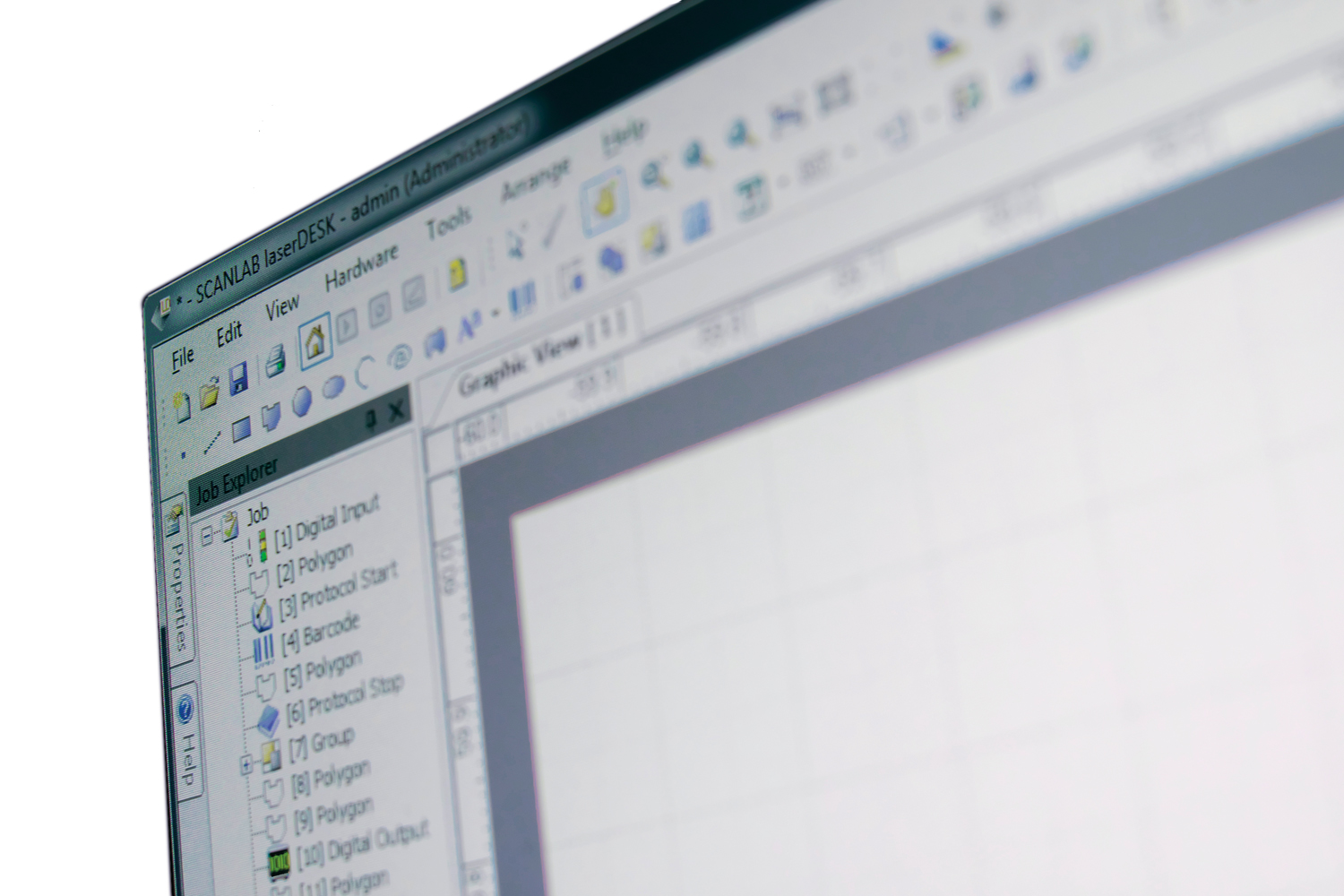 laserDESK is the professional software for laser marking (laser engraving, coding, etc.) and material processing.
laserDESK serves as the control center for your laser processing system's components including the graphical user interface for creation, editing and execution of your complex laser jobs.
laserDESK supports all RTC5 and RTC6 control board functions and iDRIVE functions.
laserDESK Software
Professional laser marking and processing