More Accuracy Through Digital Encoders
Video shows the benefits of se-Encoder technology
Scanners with digital encoders offer advantages in comparison to analog position detectors.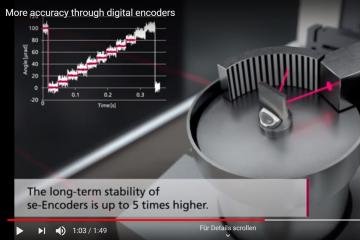 Galvanometer scanners with digital encoders offer benefits especially for demanding laser applications like additive manufacturing (3D printing). It is particularly important to pay attention to highest performance, longterm stability and accuracy when selecting the scan system for these processing tasks. Find out more about this topic in the video.
The digital se-Encoders are installed as standard in several SCANLAB scan systems and are available as 'drop-in replacement' for scan heads, such as for the intelliSCAN series.