precSYS 5-Axis Micromachining System
The precSYS micromachining sub system enables laser micro processing and drilling of flexible geometries including laser cutting and structuring. Designed for ultra-short-pulse (USP) lasers, precSYS enables exceptionally clean processing of variable holes and structures without post-processing.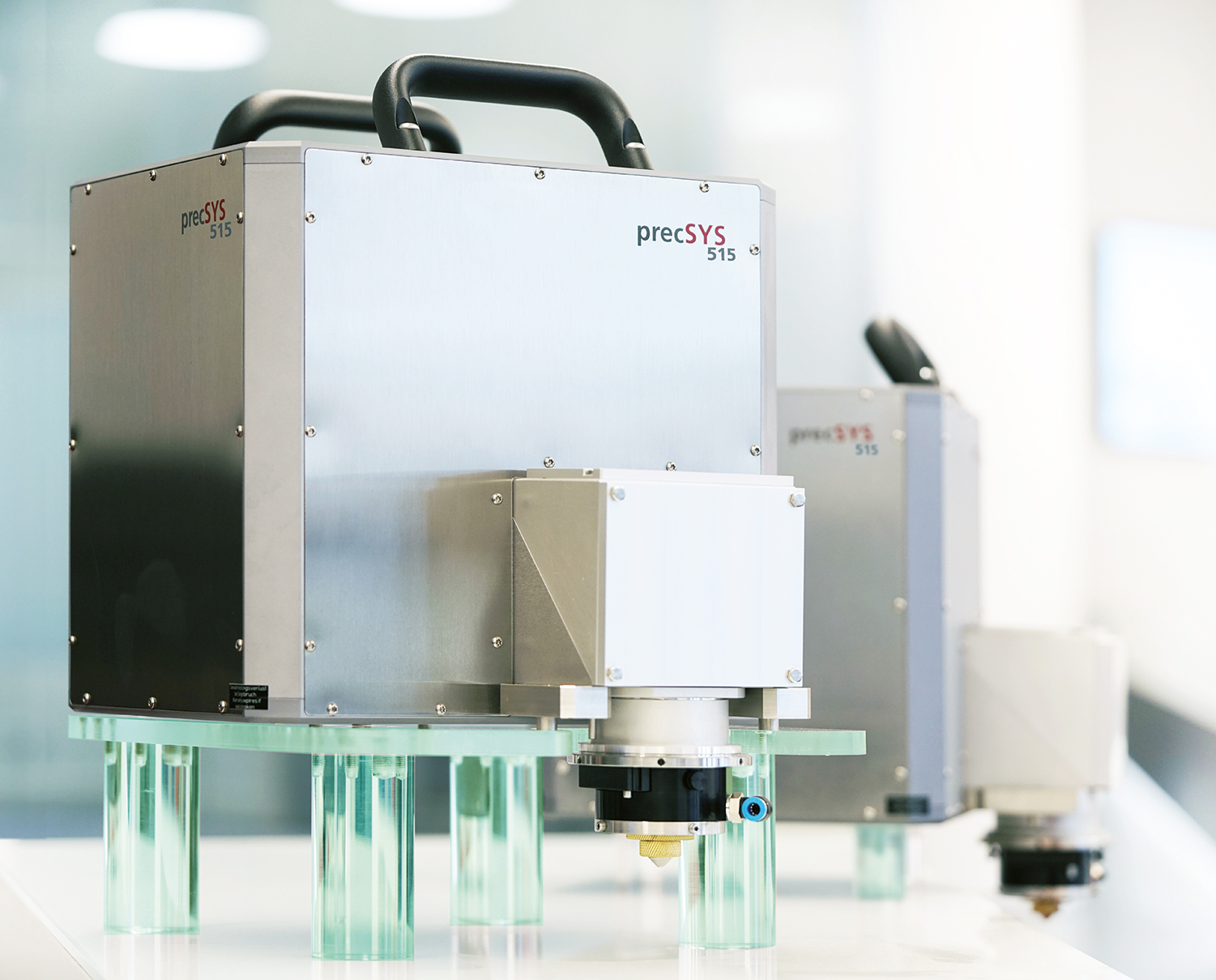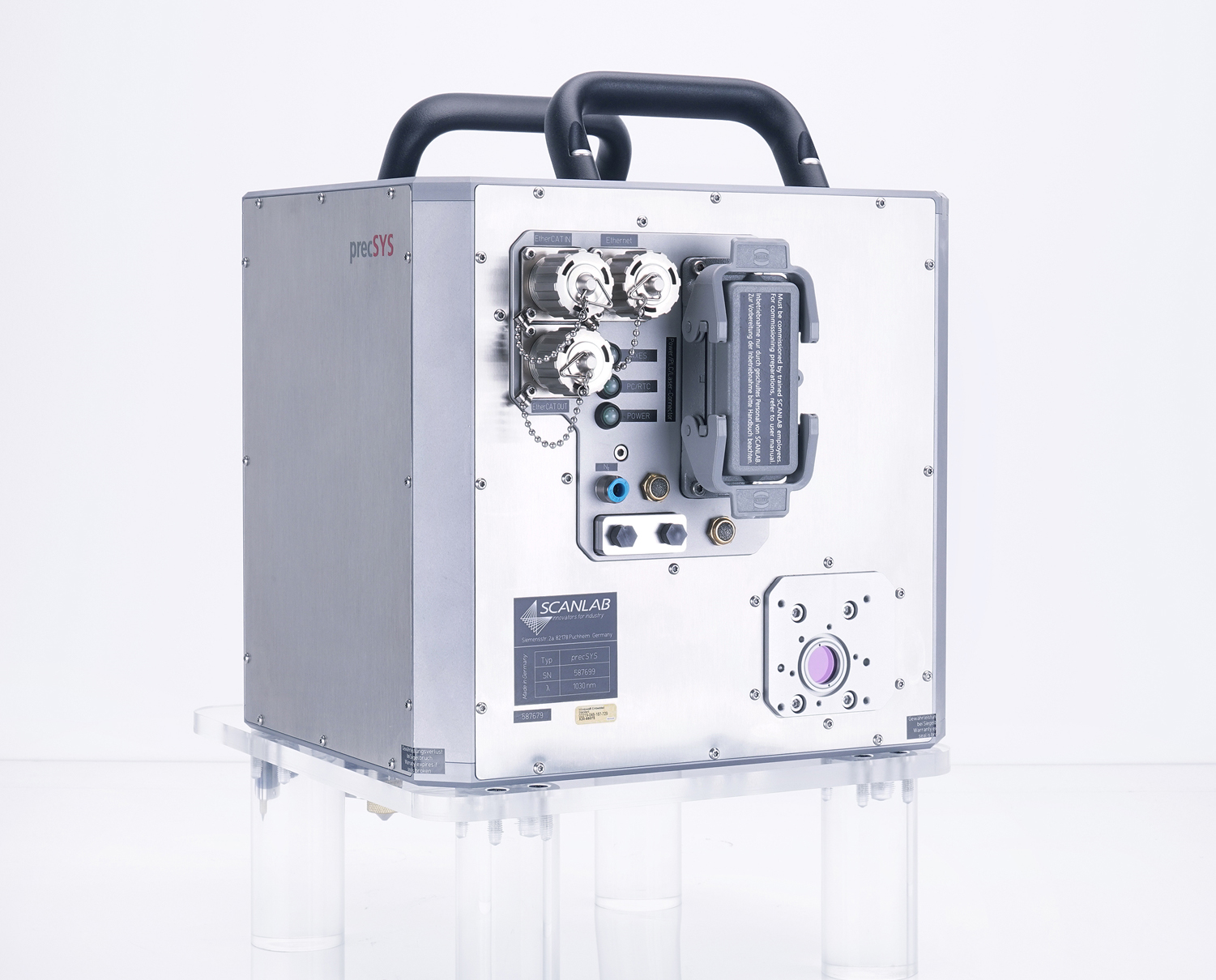 The precSYS combines leading-edge high-end scan technology, integrated control, embedded PC and user-friendly software. This enables laser micro processing with ultimate dynamic performance and precision.
The DrillControl software with graphical user interface (GUI) facilitates straightforward creation, simulation and testing of microprocessing jobs.
The very robustly constructed scan system is optimized for industrial usage. It's compact, modular design with specially adapted hardware and software interfaces allows easy integration into customer-specific laser machines and automated IoT (internet of things) environments.
The system is available for UKP lasers with wavelengths of 1030 nm, 1064 nm and 515 nm.
Key advantages
Flexible USP laser processing with variable angle of incidence (positive and negative)
Speed-independent contour fidelity
Industrial proven and highly-integrated modular design with embedded PC
Automatic fine adjustment module for long-term accuracy
Intuitive DrillControl software with GUI to easily create and simulate processing jobs
Ultra-precise pre-calibration
Comprehensive on-site customer service and training
Additional Benefits of precSYS 515
515 nm version, having exactly half the applied wavelength of 1030 nm infrared lasers, resulting in a much smaller spot and feature size
The same beam aperture will support at 515 nm aspect ratios of up to 12.5:1
Structures of 20 µm x 20 µm with a corner radius of 4 µm are precisely processable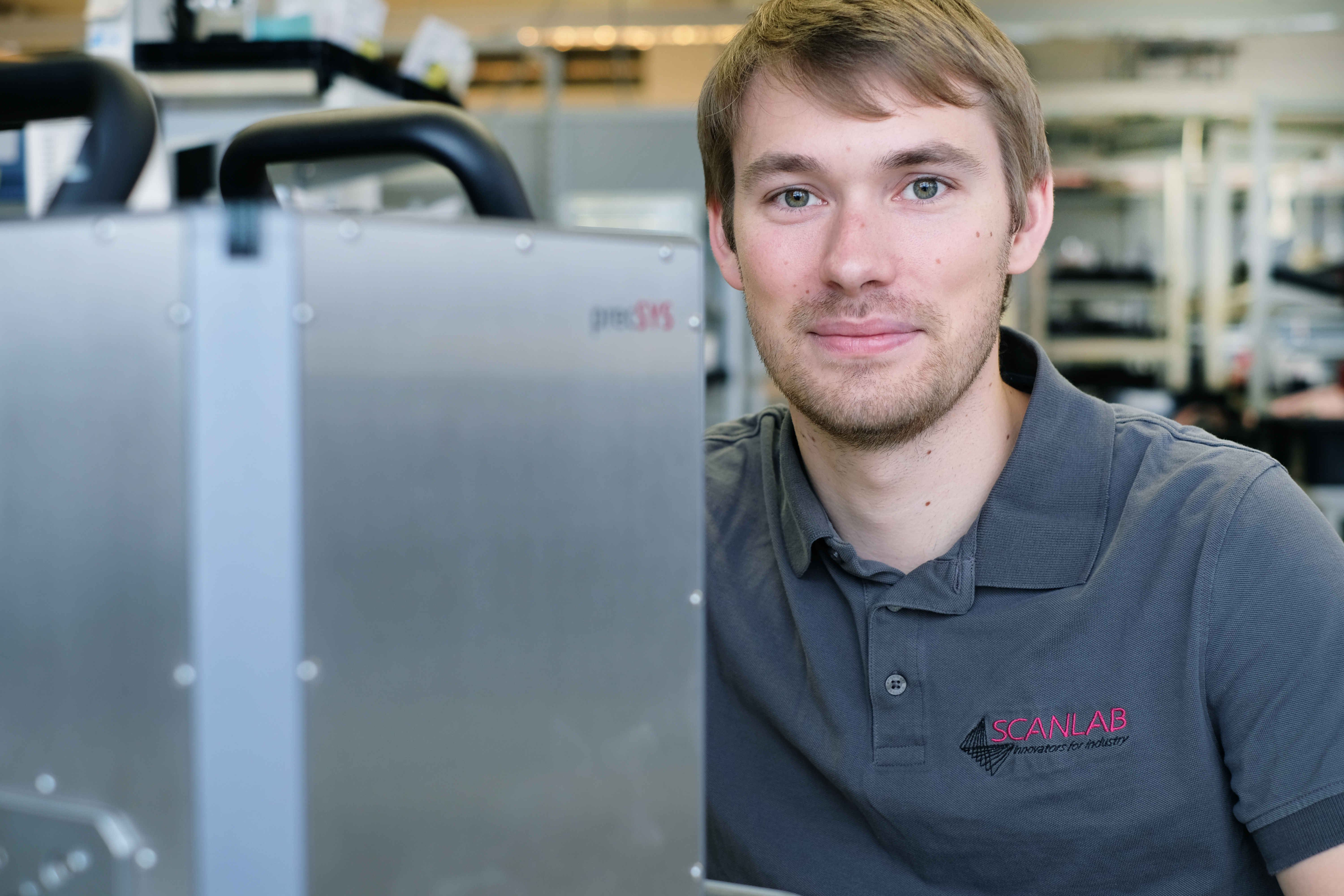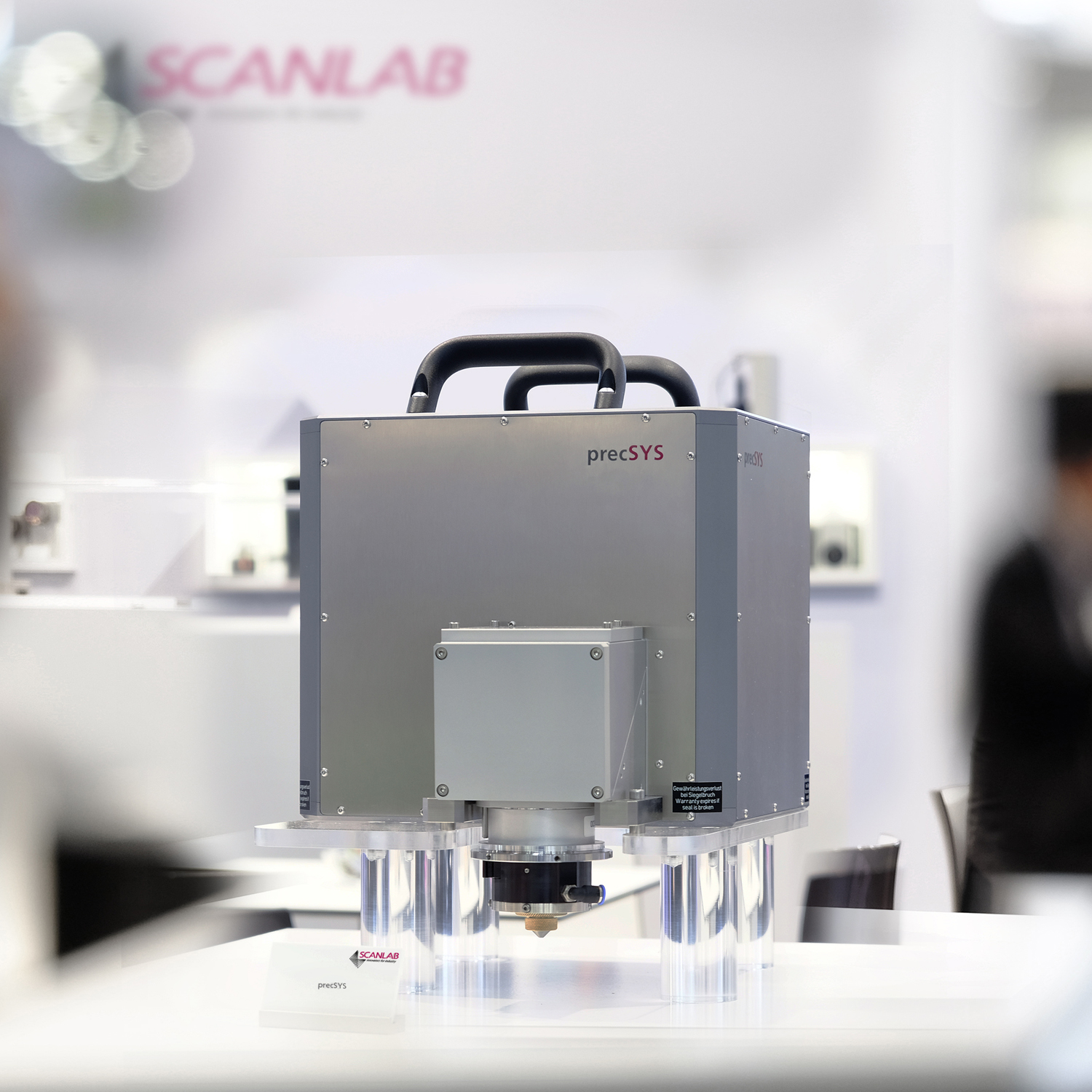 precSYS in Action
Discover more insights on the precSYS micromachining system