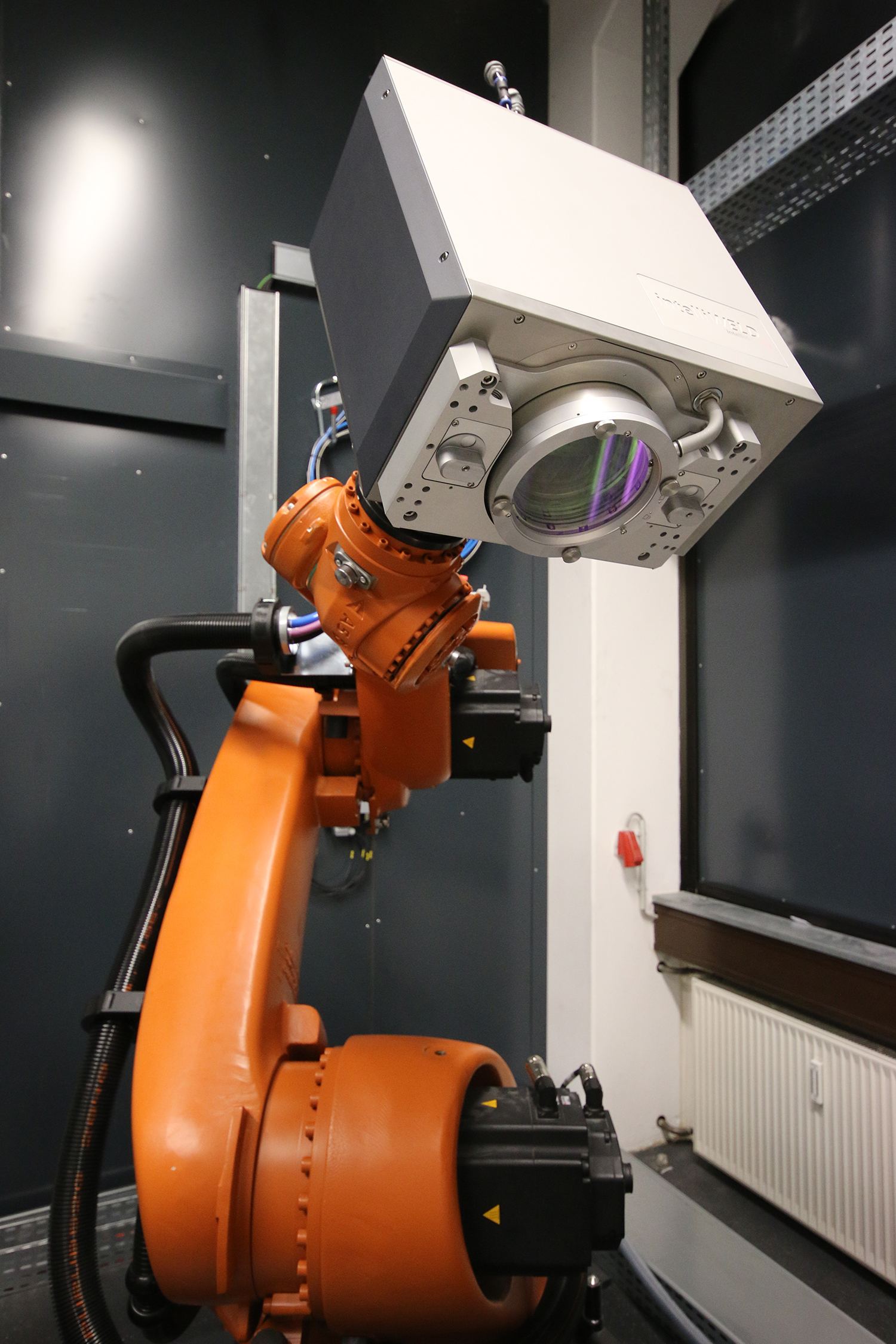 Remote 3D Laser Welding
Industrial manufacturers often utilize the concept of remote laser welding, involving industrial robots and working distances of several hundred millimeters.
SCANLAB and its affiliated company Blackbird Robotersysteme have developed a carefully-designed complete solution that encompasses monitoring and controlling of the welding process. The intelliWELD scan system, with galvanometer-driven mirrors, is used to precisely guide the laser beam. Here, the 3D scan head can arbitrarily reposition the focus in mere milliseconds and, in conjunction with a camera, offers the possibility of simultaneous process monitoring.
The intelliSCAN with a collimation module or the welDYNA would be corresponding 2D scan solutions.
With help from the ScanControlUnit, image analysis can be coupled with welding trajectory data. If deviations between planned and detected weld-seam positions occur, then the scan trajectory can be corrected in real time – even for on-the-fly processing.